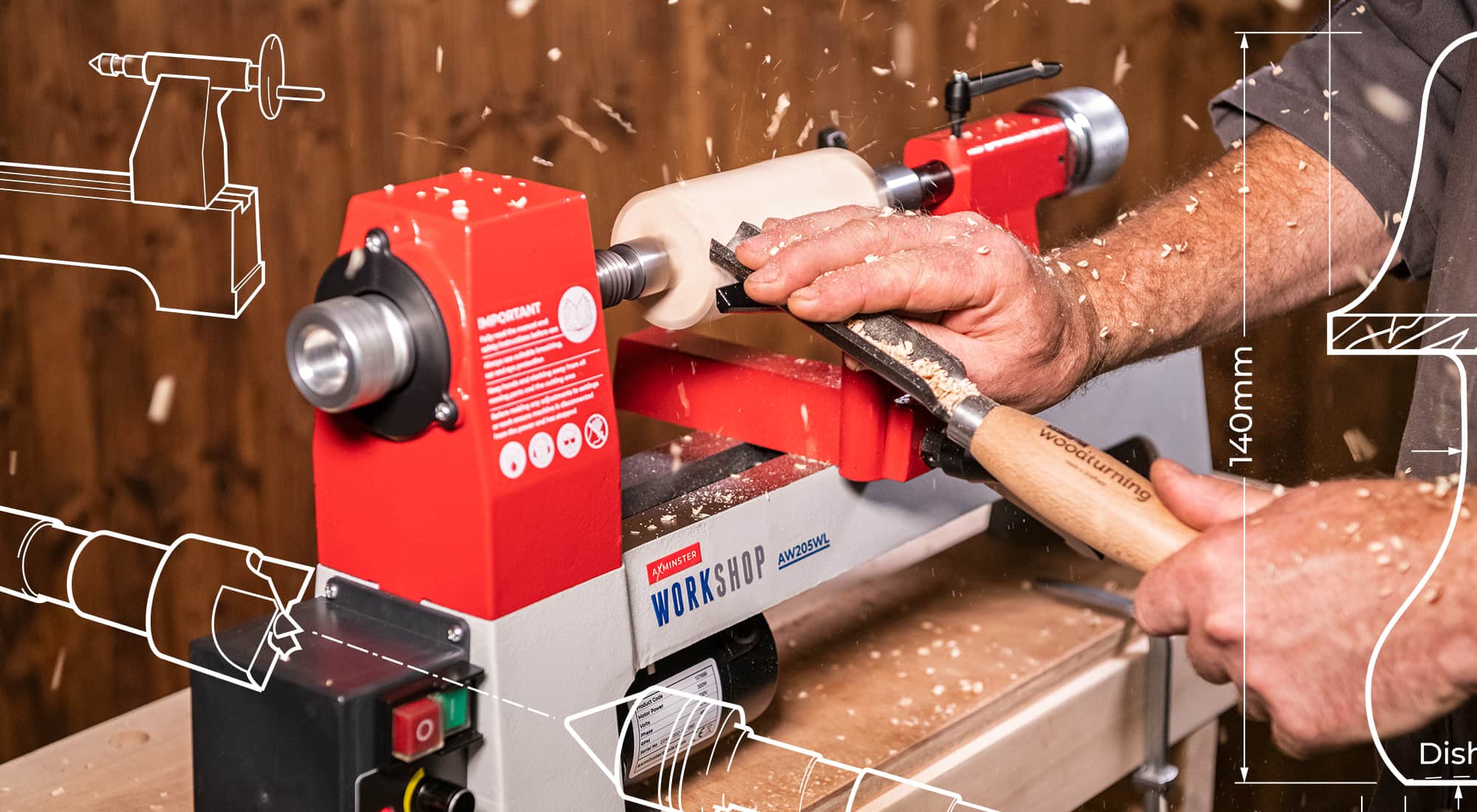 Woodturning for Beginners is a course for just that. If you're starting out, this course will give you an in-depth understanding of woodturning. From the functionality of a lathe, the tools used and how to look after them, through to selecting your wood, making your first project and finishing it like a pro.
You'll get all this plus access to a private community forum for your course; use it to ask our expert tutors questions, share your knowledge with your fellow students or just show off your new creations!

What will I be able to create?
This course will teach you the fundamentals of woodturning and give an excellent foundation for your woodturning skills. By the end of the course, not only will you feel confident in setting up and using your lathe, you'll have made two finished pieces; a vase and a wooden toadstool!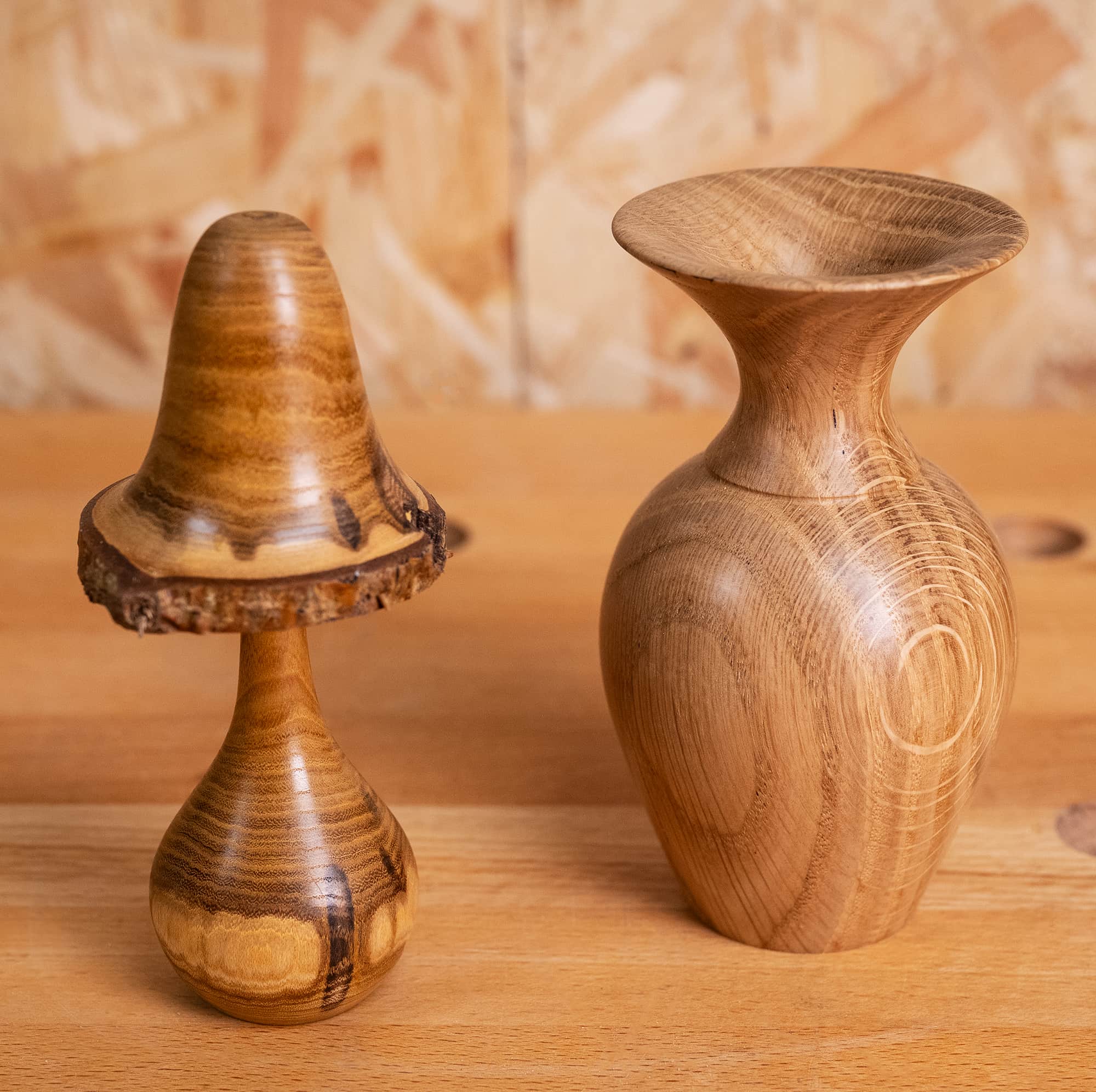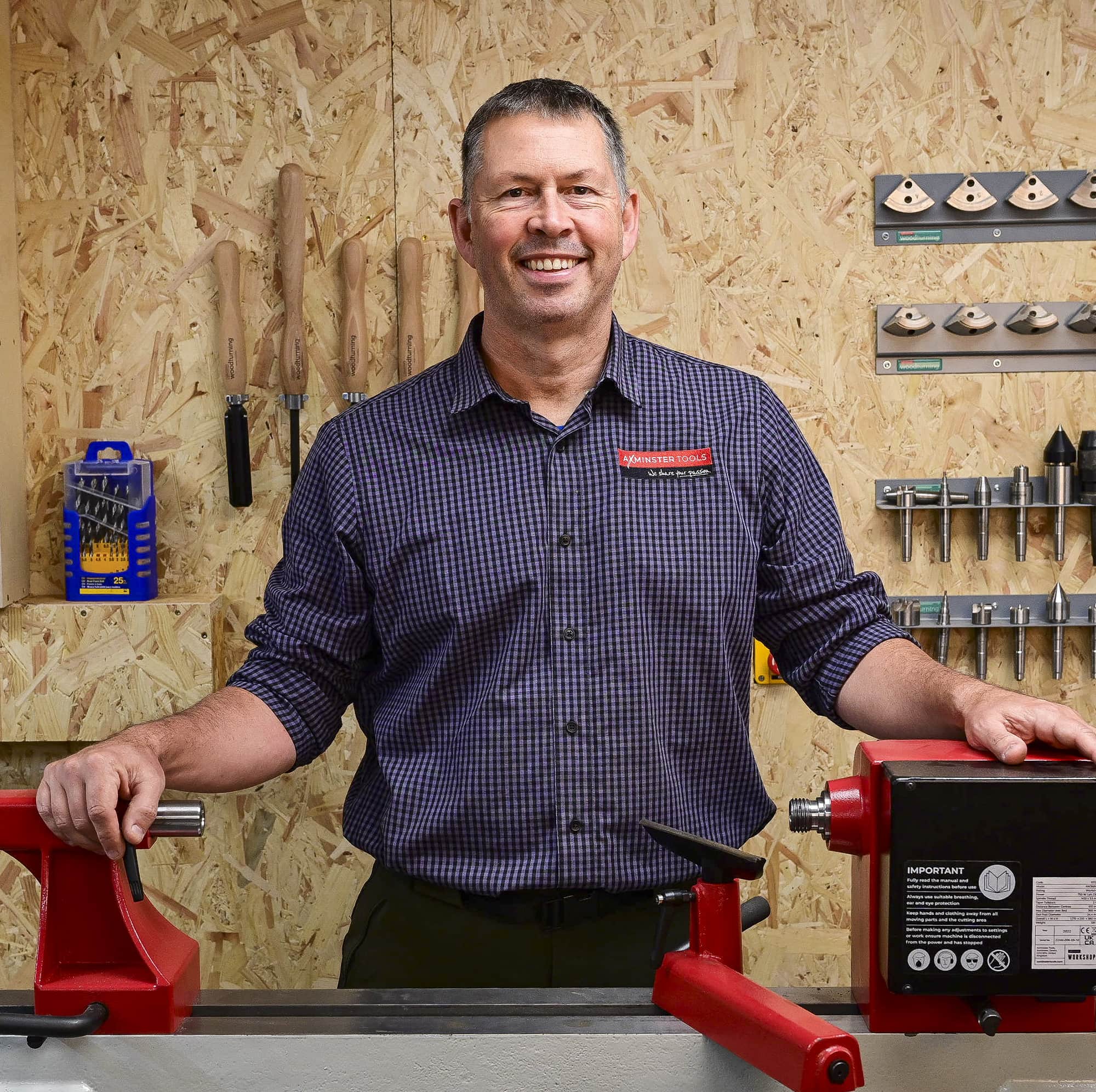 Colwin Way RPT
Colwin Way's woodturning career spans almost 40 years with many of those spent as a woodturning tutor with Axminster Tools. His interest in woodturning started at school and he has been turning ever since, with woodturning taking Colwin to 10 different countries and 26 US states, demonstrating his skills. He joined the Register of Professional Turners in 1998 and he is a regular contributor and guest editor of Woodturning Magazine.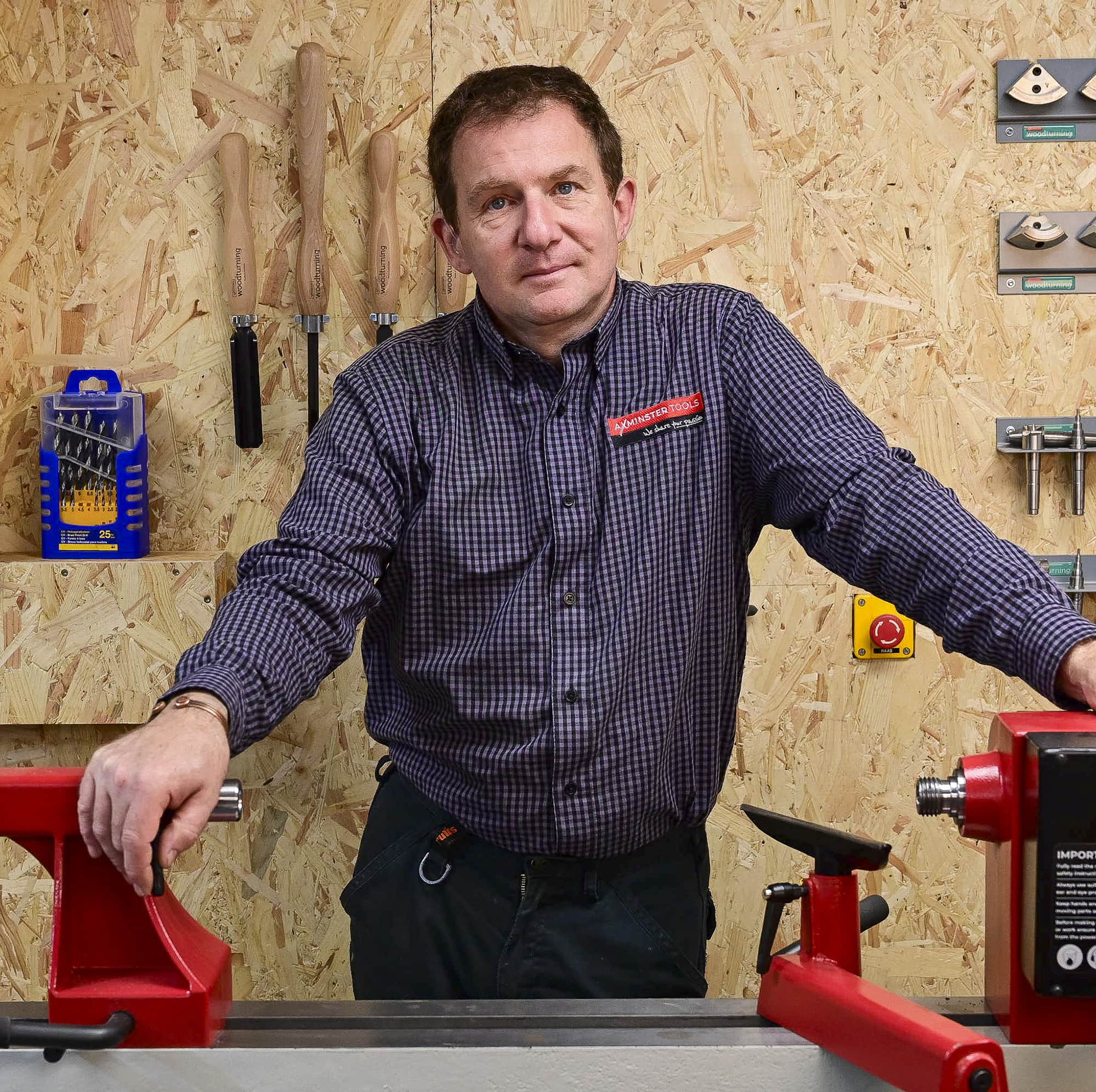 Jason Breach RPT
Jason Breach has nearly 40 years experience as a woodturner. Introduced to the lathe at the age of 12, he soon discovered box turning, which later became one of his signature pieces, earning him critical acclaim the world over. Jason continues to travel the world demonstrating and tutoring woodturning to students of all abilities. Jason is a proud member of the Register of Professional Turners.
Learn on the go with the Teachable iOS App*!
Access course content and videos when and where suits you! Find out more...
*Optimised for iPhone iOS 9.0 or later
We share your passion
For over 50 years, Axminster Tools has helped people discover and nurture their passion for woodworking. Whether you're looking for free advice on the phone, to get hands on in our stores or you want to pick up tips, tricks and project inspiration from the professionals on our YouTube channel, we're here to help.  
By popular demand, we're delighted to bring our original Woodturning for Beginners course back in a new format; online. Designed for you to enjoy in the comfort of your own workshop, at your own pace, our world-renowned turners will get you turning with confidence in no time.
Available for one year from purchase, you can refer back to the videos and guides as many times as you need, so that your confidence grows as you build your new skill.